The future of Lyon College redefined.


For Arkansas.
Scroll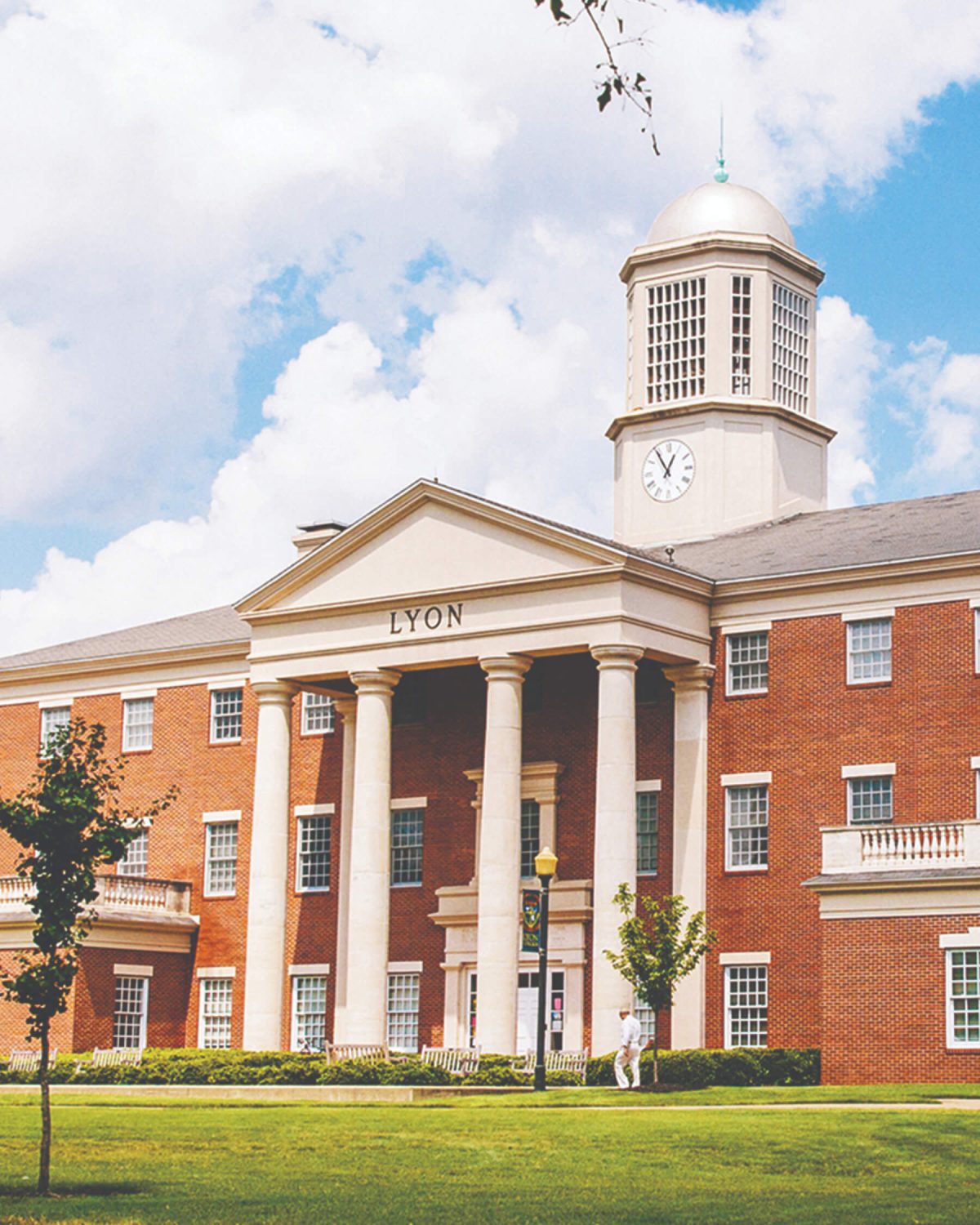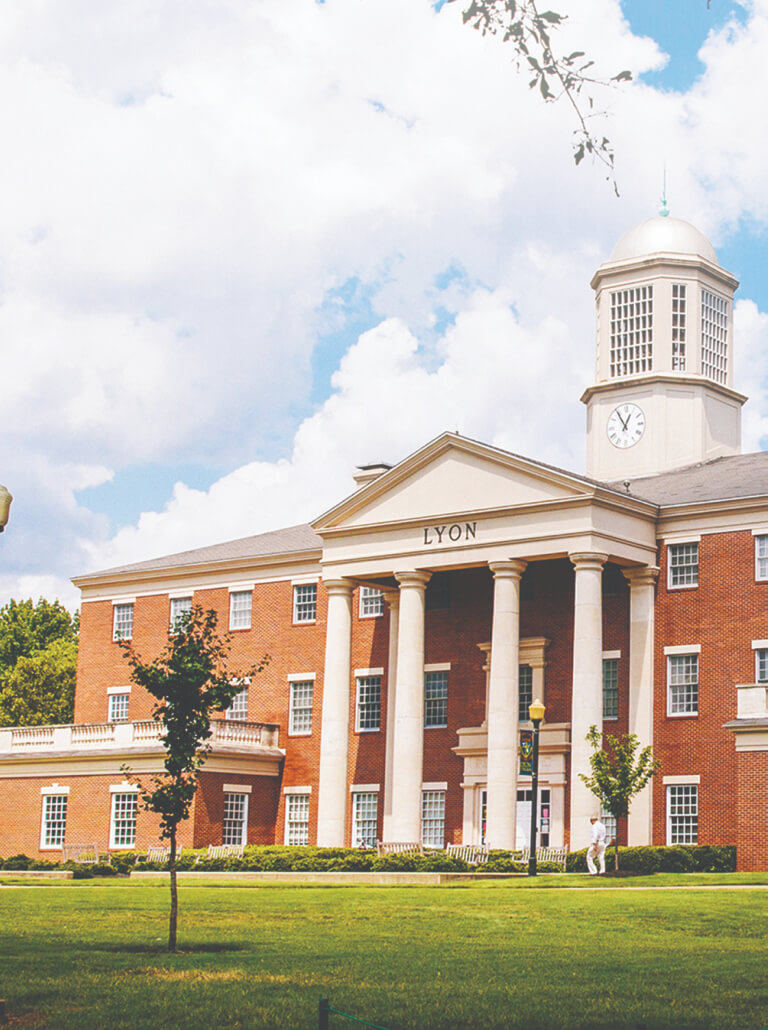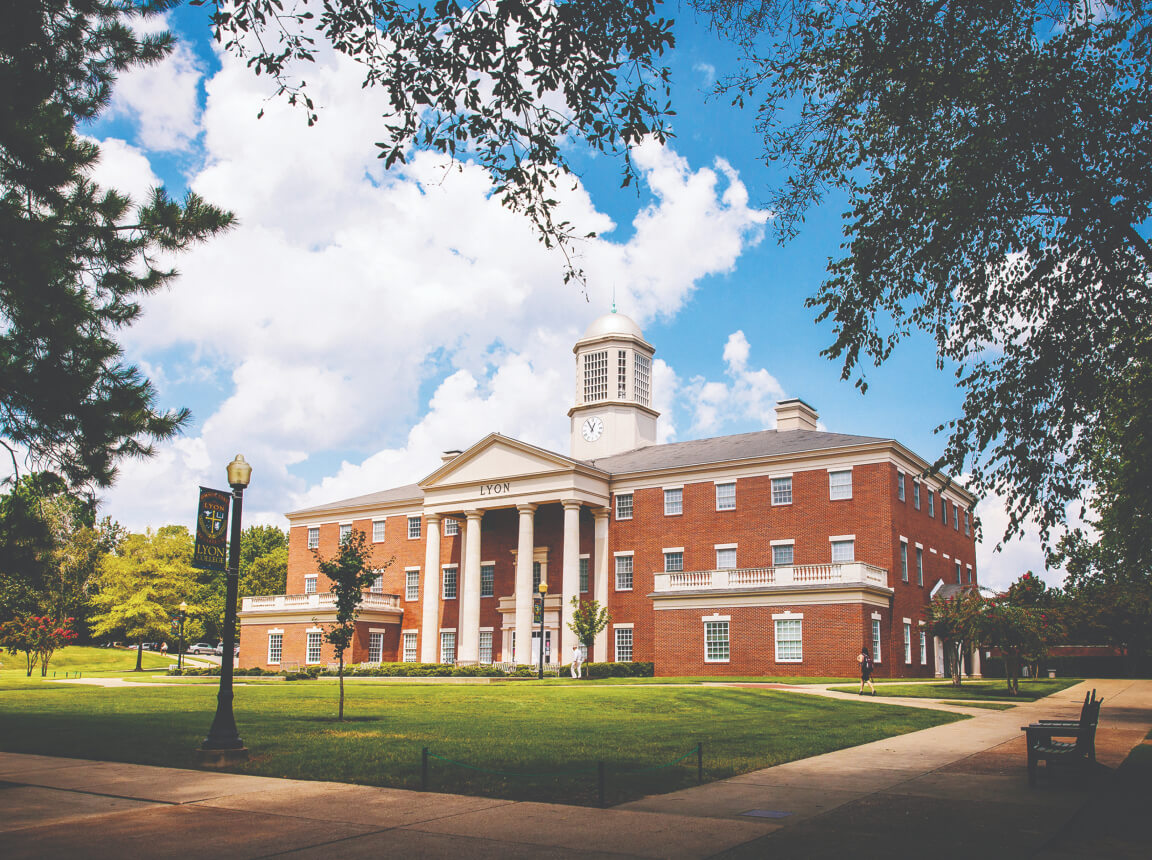 Lyon has created a visionary strategic plan for the future: to further establish our College as a source of transformative learning, unforgettable experiences, and essential intellectual capital.
This bold initiative would fund ambitious new programs in health sciences, extend scholarships to more students, attract world-class faculty, celebrate the performing arts, enhance our athletic facilities, and much more. Donors to this campaign will help us meet the needs of students, businesses, and our state in new ways—while preserving the distinctive qualities and Scots traditions of a Lyon College education.
Find out More about our campus improvements
Find out More about our campus improvements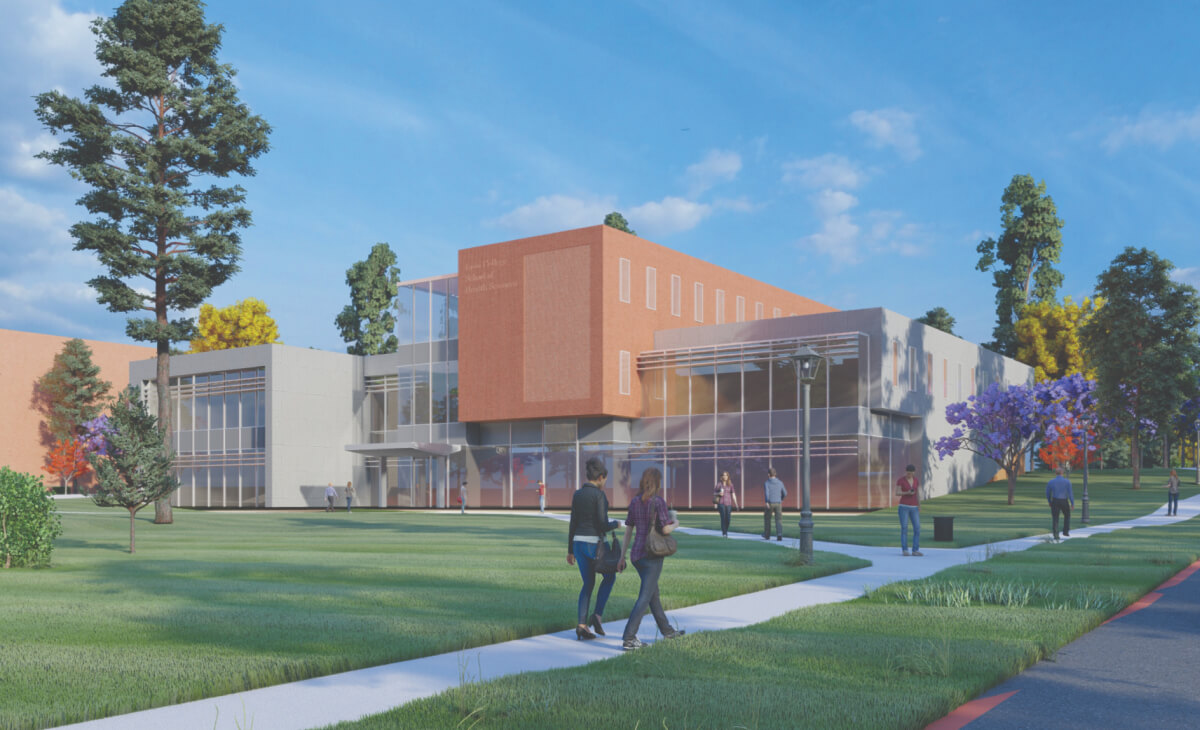 Expanding our impact on healthcare in Arkansas.
Our state faces a shortage of primary healthcare providers. Today, nearly 80% of our state's 75 counties are medically underserved. By investing in this campaign, donors will empower Lyon to address these gaps.
The addition of a new, integrated Allied Health Center to Lyon College's Batesville campus will bring together new and existing programs that prepare in-demand healthcare professionals. This new building will bring 32,000 square feet of new classroom, office, and research space to campus.
The Allied Health Center will be part of a broader Lyon College initiative that will extend healthcare professionals throughout the state. Funded by separately, and in collaboration with OneHealth Education Group, Lyon is also developing the state's first dental and veterinary schools, to be based in Little Rock.
Partner: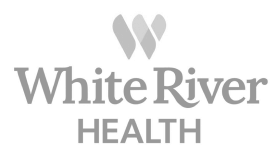 More than a resource.
A symbol of academic excellence.
As the speed, timeliness, and nature of information continues to change, so must our libraries. Yesterday's libraries were a place to read and review documents from the past. The library of tomorrow must act as a hub, connecting past, present, and future.
The Mabee-Simpson Library sits at the heart of Lyon College's campus. A sound and well-kept structure, it is home to Lyon's extensive collection of books and resource materials. But its last major updates occurred nearly 30 years ago, during a different era of learning and student life.
Times have changed; so too must our learning environments. Through this campaign, donors have an opportunity to transform this vital asset—converting the library from a traditional "vault of knowledge" to a vibrant, energizing hub of activity.
Thriving learning environments breathe life into campus.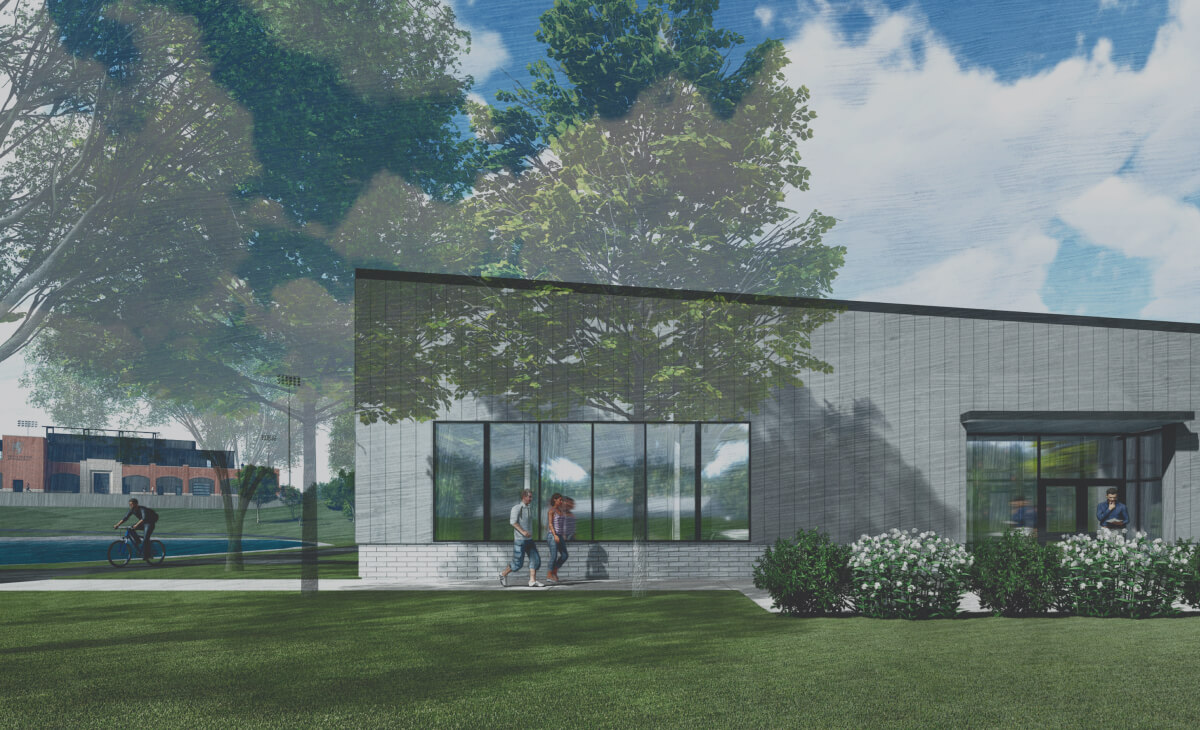 It's time to put
Lyon's creativity front and center.
In the past five years, the number of our students pursuing degrees in fine arts has tripled. Alumni are increasingly being recruited by high-profile employers—among them, Google, the San Francisco Ballet, and the Eli and Edythe Broad Art Museum—around the world.
Lyon has achieved these outcomes despite the state of current facilities, which are undersized and dispersed across three disparate buildings on campus. Now, envision what could be accomplished with a true, purpose-built home for the arts—a state-of-the-art center, finely tuned to the needs and aspirations of our artists, musicians, creatives, and makers.
A true Center for the Arts will ensure that Lyon College is a top choice for Arkansas' talented students.
Donors will create a Center for the Arts equipped to realize the full creative potential of our students and faculty, with:
Dedicated space for digital, print, and 3D labs.
A permanent home for its kiln and ceramics studio.
An expansion of the visual and creative arts space, including increased individual artist suites (Lyon is one of only two schools in Arkansas to offer them).
A dedicated gallery to showcase student, faculty, graduate, and community works.
Space to promote community arts, host workshops, and facilitate demonstrations
An opportunity to expand partnerships with local high schools and arts organizations.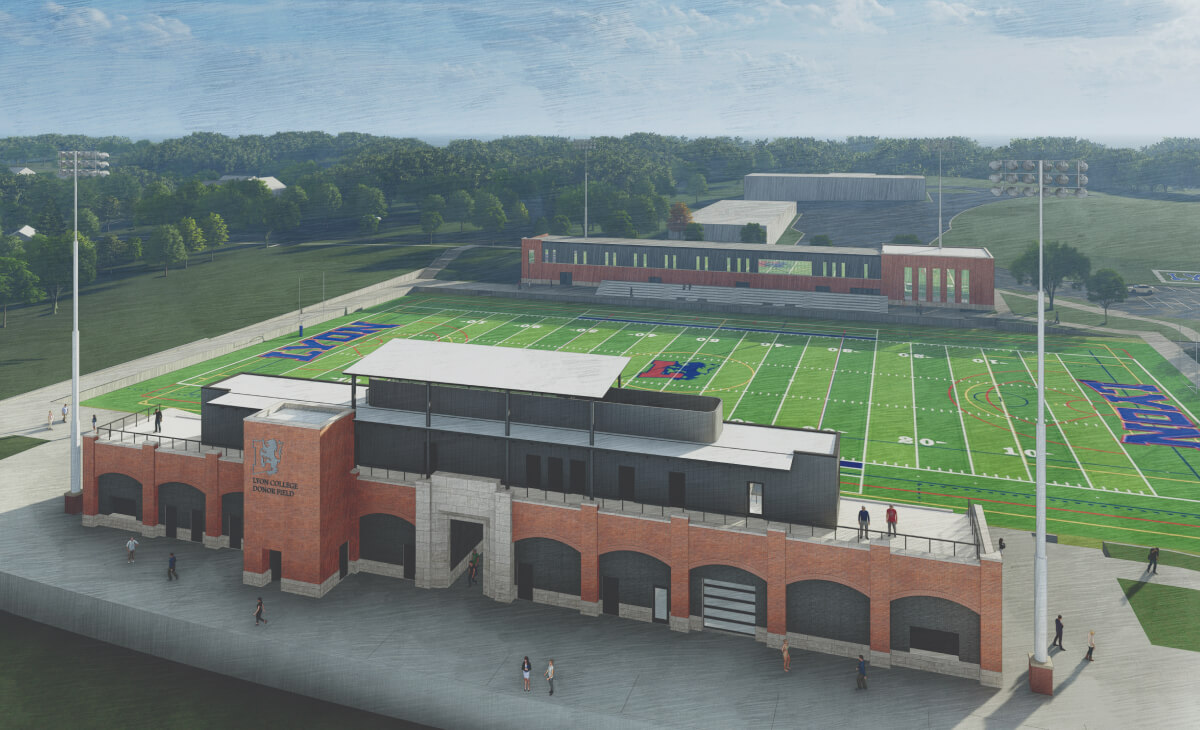 Health, wellness, leadership.
It all starts here.
Seventy percent of our students are athletes, participating on 21 varsity Fighting Scots teams. And hundreds more engage with a range of club sports and intramural activities every day.
Involvement in athletics—whether varsity sports or intramurals—gives students the chance to learn, grow, and excel in dimensions that complement the in-class experience. They develop strong bonds with teammates and coaches—connections that last a lifetime. In the shorter term, exercise reduces stress, improves mental health, and increases the likelihood these students will complete their degrees. Athletics will help them develop the skills that will make them the confident leaders of tomorrow.
Improvements to athletic facilities will benefit players and fans alike, making Lyon College a preferred destination for both by:
Fostering personal and intellectual growth through both a challenging curriculum and vibrant co-curricular programs.
Bringing competition, fitness, and fans to campus.
Being a resource to local high schools, area sports organizations, and traveling teams.
New Stadium
The new stadium will make Lyon College more attractive to prospective student-athletes, giving the football and soccer teams a proper home on campus. The stadium improvements—including seating for home and away fans, food services, and restrooms—will improve the game day experience and attract more alumni and fans to games.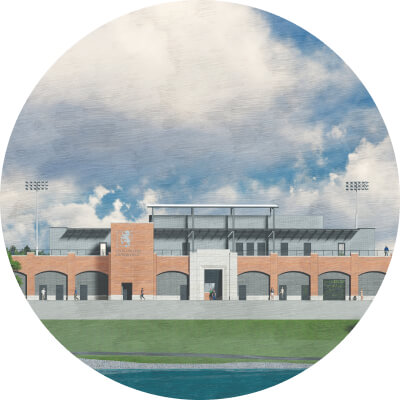 + Read More
– Close
Becknell Gymnasium
Renovations will add another gym to the facility. This much-needed indoor practice space will give more students space for recreational activities. More teams will be able to use the building concurrently, reducing the need for early-morning or late-evening practices. And it will serve as a multipurpose space for a range of recreational activities for all students, including special events and campus gatherings.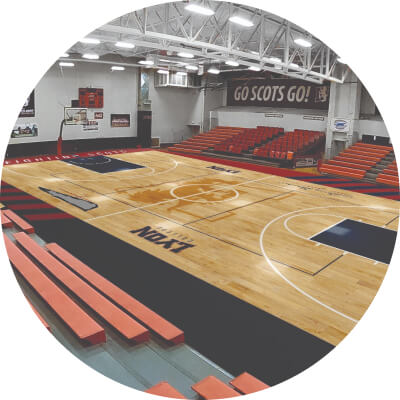 + Read More
– Close
Softball Facilities
The existing softball facilities at Lyon College do not reflect the excellence of the program, which gains a stronger reputation every year. The Howard and Mary House Softball Field was completed in 2009, but the team still lacks access to appropriate changing facilities and equipment storage. Through this campaign, donors will upgrade Lyon College's home for softball, ensuring modern features and amenities.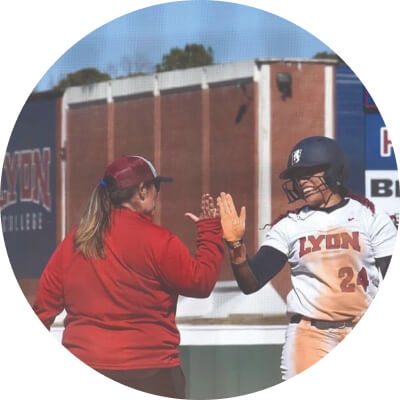 + Read More
– Close
Putting Lyon within reach for students we might otherwise miss.
Scholarships are vitally important to ensure Lyon continues to attract and retain the talented students who contribute to a vibrant learning community—regardless of their financial circumstances.
In recent years, financial considerations have led many of our best candidates to consider other institutions. By expanding Lyon's scholarship program, donors will help enroll and support students of outstanding intellect and character.
Thanks to the generosity of past donors, Lyon College can provide $7.6 million in student scholarships and aid each year, transforming the lives of students from across Arkansas. But we can and wish to do so much more.
Scholarships provide freedom and flexibility. They make it possible for students to:
Devote their time more fully to learning.
Feel the relief of reduced student loans.
Take advantage of everything Lyon offers, from summer internships to study abroad programs.
Ensure that their dreams are never deferred by financial barriers.
Endowed professorships & academic programs
Top faculty and curriculum help Lyon College to stay competitive.
Endowed positions provide exceptional faculty with protected time and resources to enrich their teaching and mentorship, explore groundbreaking research, fund students' work, and make innovative scholarly advances.
Endowed Professorships
Professors at Lyon College impact students' lives in profound and enduring ways. Indeed, they serve many roles:
They are active and engaged teachers: it is Lyon faculty, rather than graduate or teaching assistants, who instruct all of the College's available classes.
They are mentors, charged with our students' growth—and with nearly half of faculty having been first-generation students themselves, our professors are uniquely suited to guide their development.
They are highly credentialed scholars, who collaborate to produce innovative works and discoveries.
They are connectors, who build bridges to our Batesville community and extend Lyon's reach nationwide.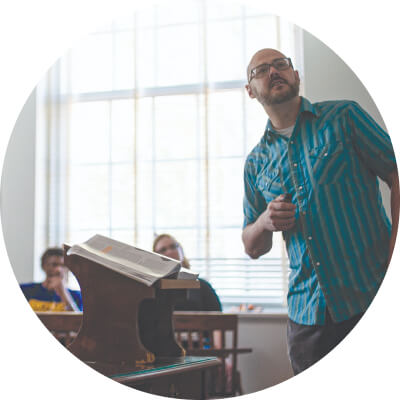 + Read More
– Close
Endowed Programs
Just as endowed positions channel expert faculty to campus, endowed programs channel students to extraordinary experiences. Programs like Lyon's study abroad programs and partnerships, which better prepare students to work and collaborate in today's increasingly global context, educating "citizens of the world." Lyon's Education and Adventure Program (LEAP) offers access to the diverse outdoor recreation activities available in the Ozarks. Our many wellness programs encourage physical health, and the Office of Religious Life cultivates students' spiritual and religious practice and exploration..
These programs and more, ranging from art to architecture, civic life to Greek life, intensify learning and enrich the student experience. New donor support will increase access to these programs, and establish countless others like them.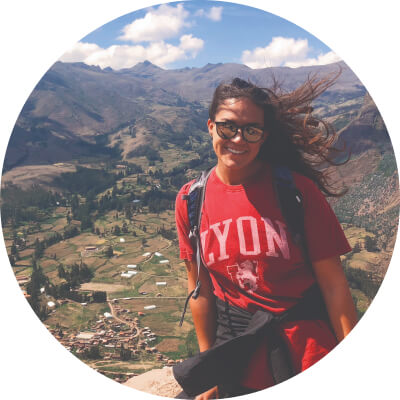 + Read More
– Close
Endowment in Action
Thanks to a generous donor, the recently endowed Wilson Professorship of Business, Management and Social Entrepreneurship allowed Lyon to attract one of the nation's foremost business policy experts to Batesville. This position, and the resources it supplies, has already catalyzed a first-of-its-kind Institute for Free Enterprise; it will allow the recipient to develop new courses and incubate the next generation of Arkansas' business leaders.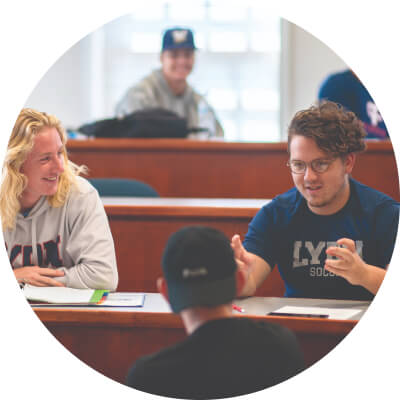 + Read More
– Close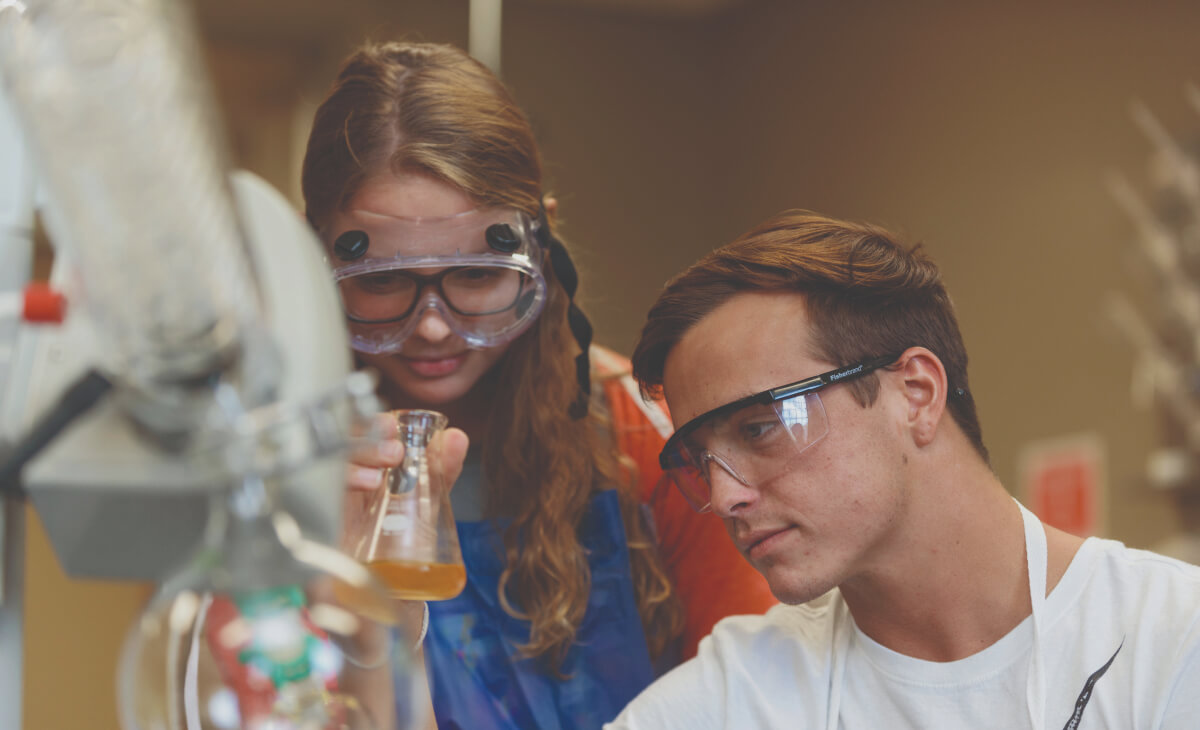 Continuing to fund signature initiatives and priority needs.
Lyon College has thrived in large part thanks to the consistent, year-over-year generosity of donors and friends like you.
With gifts to our Annual Fund, donors help fuel the dozens of initiatives, large and small, that collectively make the College so exceptional. Annual philanthropy ensures the margin of excellence that distinguishes Lyon's faculty, educational programs, diverse campus activities, and unique honor and social codes.
Even as the College embarks on new signature efforts—from professional schools to endowed faculty positions—our vital day-to-day activities will continue to be upheld and enriched by the generosity of Annual Fund donors. It is an opportunity to give back to a school that meant so much to you as a graduate, partner, or community member.
It's time to make a difference in the lives of Arkansans.
All we need is you.
Please join us in this rare opportunity to make a vital, enduring investment in the health of our residents, the career pathways of Arkansas students, and the vitality
of our state.
Our goals are clear. Momentum is building. Join us—early gifts from farsighted donors like you make this goal a reality.
We invite you to help make this vision a reality. For the future of Arkansas.
Learn how you can assist today.
To get involved please contact David Hutchinson at (870) 307-7208 or david.hutchinson@lyon.edu
Ready to give? Click below.